[Preface]
Jump straight to the ride
With my recent success on the Huracan350, and always eyeing bigger and more challenging things, I decided to try to take on the TransNorthGeorgia route, which traverses the northern part of the state from South Carolina to Alabama.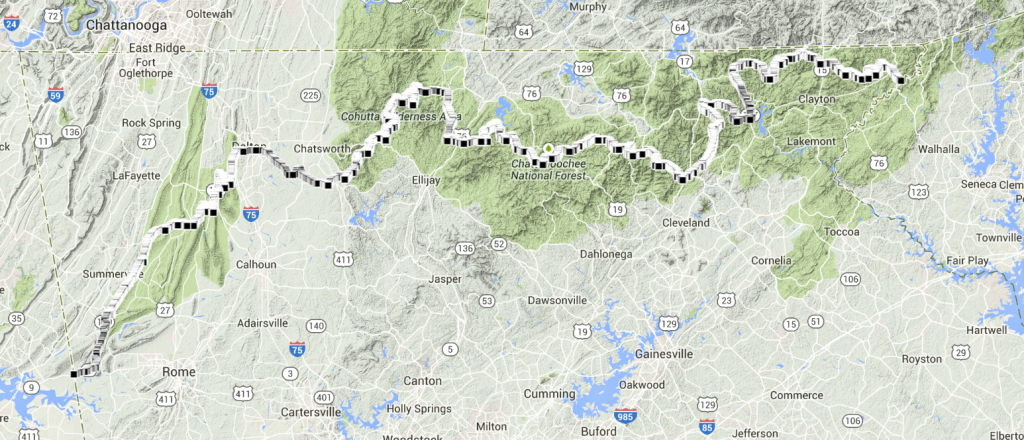 Like the Huracan, it's better than 90% dirt. Unlike the Huracan, this route is not flat. Over the same distance (325ish miles), it climbs upwards of 55,000ft vertically. For some perspective, The GreatDivide which is 2700+ miles, climbs 200kft, so this is somewhere on the order of 2.5x as much climbing per mile.

For a little more perspective, that little blip towards the end of the elevation profile between 255 and 280, that's Snake Creek Gap.
This is a serious route, listed as one of the top ten bikepacking routes in the US over at singletracks.com, with the warning: "If you're thinking this might be a good beginning bikepacking route to tackle, think again…" Continue reading TransNorthGeorgia [Day 1]