After three good days of biking around central Florida, the time had come to drive the final nail in this ride. Just about 70 miles or so stood between me and completion of my first ultra-endurance race.
We had camped the night before near the north edge of Seminole State Park. The route after the park winds over and hits Maggie Jones road. This road was singled out in the narrative as truly unpredictible. It might be fast hardpack or it might be loose slow-going sand. This little bit of the course description weighed into our decision to stop where we did the night before. We'd rather tackle it fresh in the morning than spend a couple hours pushing our bikes after midnight. After all, we weren't in this to win anything.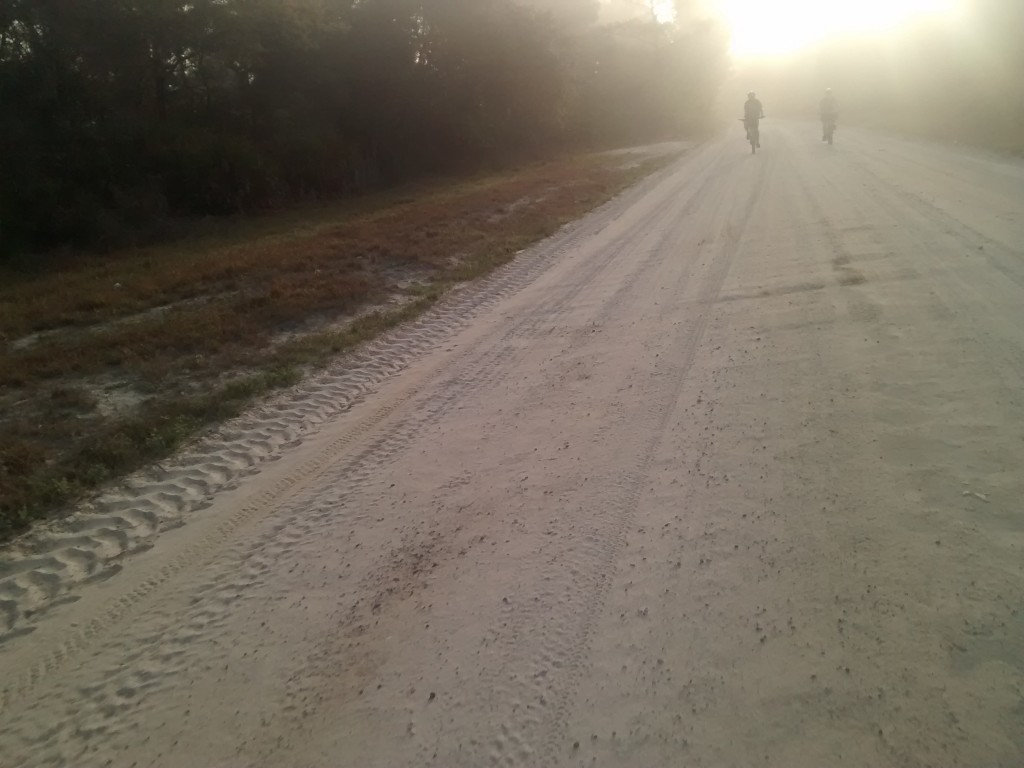 The morning, just like those before it was very humid and comfortable temperature-wise. While the first day went through a lot of freshly burned forest, and the second went through some gnarly swamp, and the third went around a catgator infested toxic lake, this would be the day with what I thought was some of the most beautiful scenery, Also some of the nicest trail as well. Not technical, but nice flowy, tight singletrack that covered miles of forest very quickly.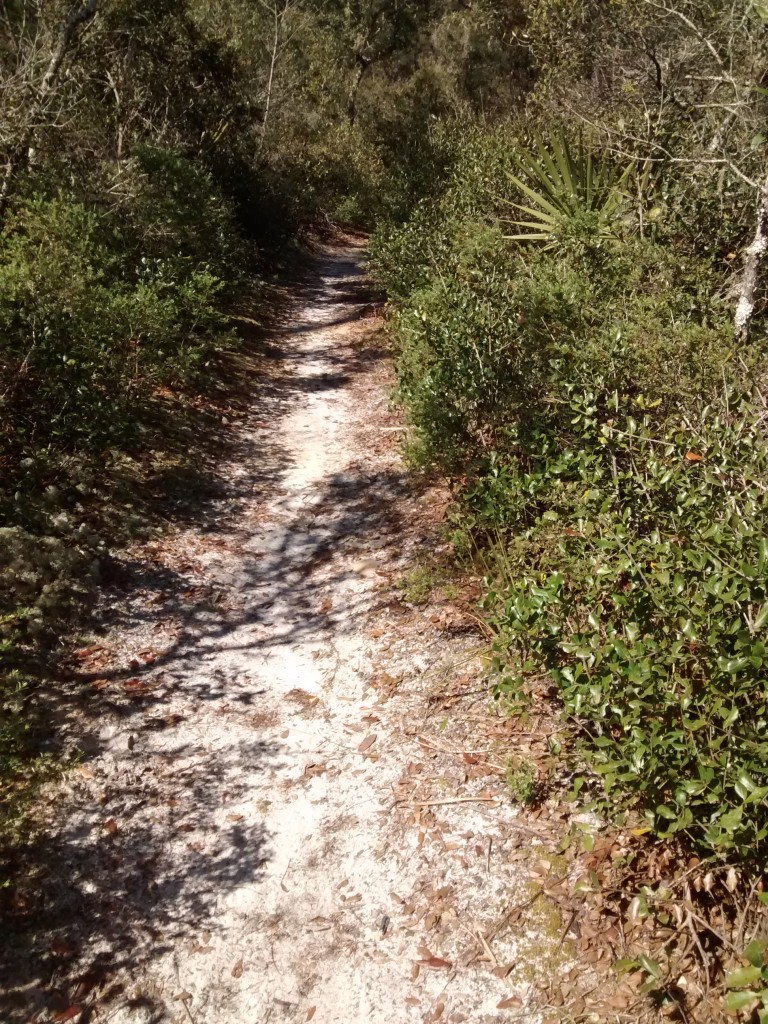 Eventually, we came out to forest service roads that lead us to a naval bombing range. Obviously, we [couldn't] go through an active range so we had to go around it. While riding the outer perimeter, I kept looking over hoping to catch a nice, forest-leveling carpet bomb or something. No such luck. Just an Apache that circled the whole time we were riding by.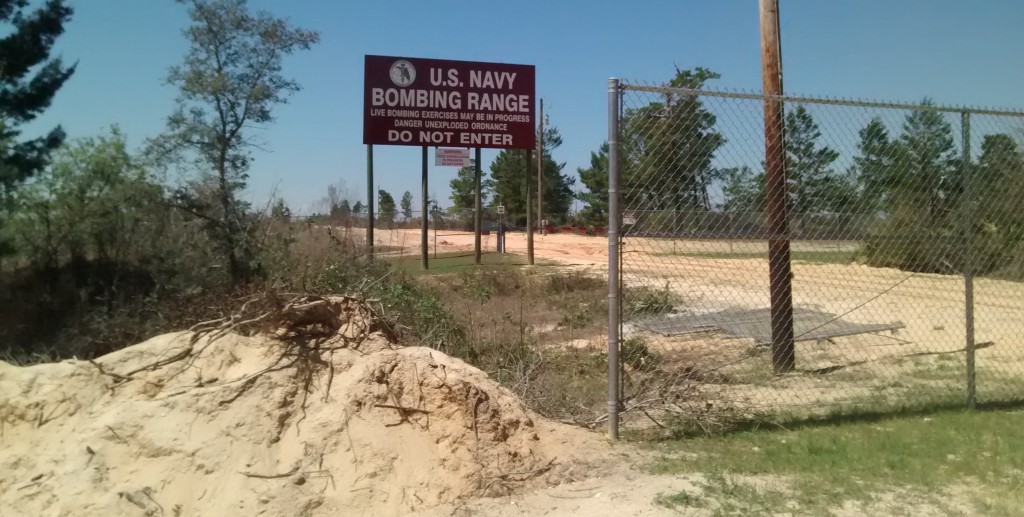 The road around this range was rolling hardpack and the headwinds were ferocious. The effort that had me riding near 18mph the previous day was earning me a measly 12mph today.
It's nice sometimes to know that the other guys your riding with are suffering alongside you. Not in a sadistic way, just to know that you aren't the only fat slow out-of-shape bastard on a bike at that moment. Shortly after I looked down and had my spirit broken by the speedometer, I looked up to see LiiT starting on a set of sprint intervals, not all men suffer. He stands up on the pedals and speeds away from me, quickly putting 100 yards into me. I turn up my effort to try to close the gap, and as soon as I've reeled him back to about 20 yards, off he goes again.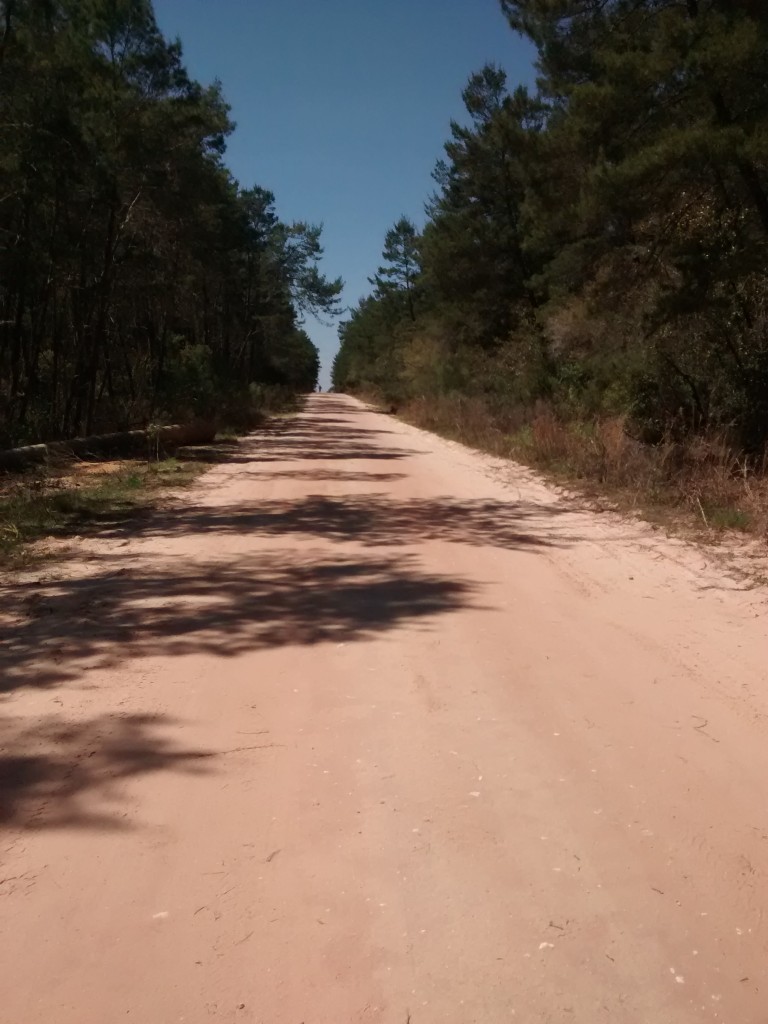 Screw it.
I don't want to put this kind of effort out right now, but I know I can't lose sight of him because he's the guy with the map!
One thing I'd learned about LiiT though was that although he rides hard, he breaks often. Once I reminded myself of that I eased off the gas and turned it down to #chillestrideever status.
And, not to be outdone by synchronicity, Florida provides: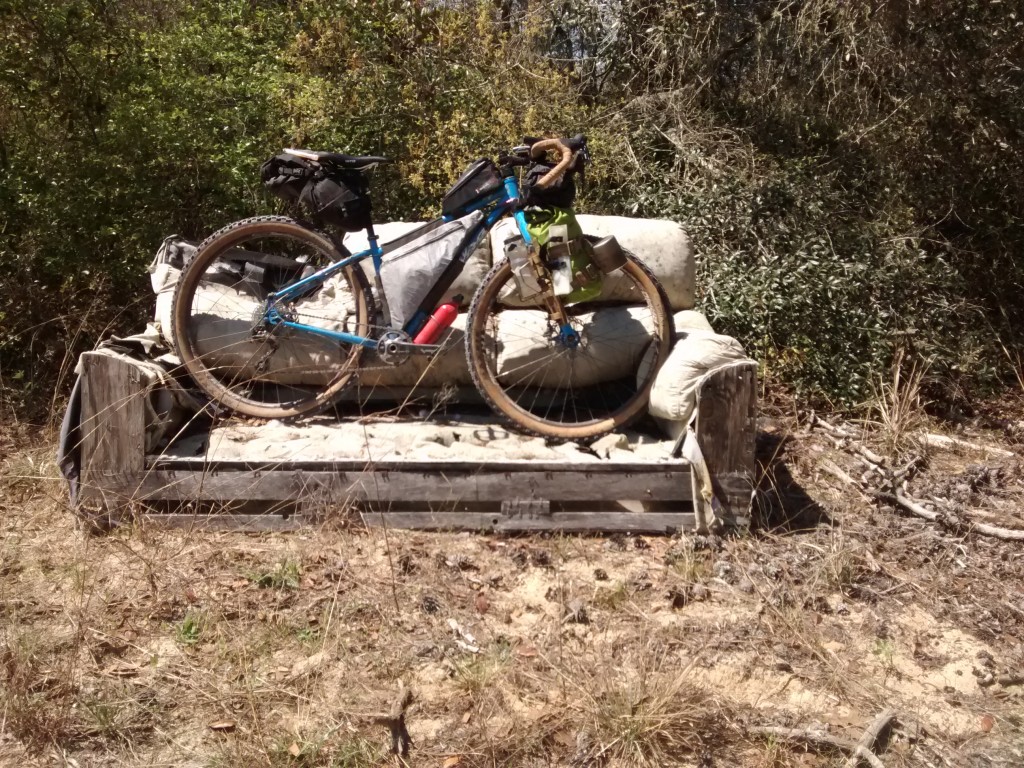 Eventually we got out of this stretch, ducked into some singletrack that ran along a greenway / disc-golf course. Which brought us within mere miles of the finish back at the campground.
I was feeling good. I hadn't burned myself out. I had enjoyed most of the ride, tested my setup, learned a lot, and made a new friend. I may not have finished first, but when talking to people about how they felt about this race, I don't feel too stretched to claim that I was pretty close to #winning it.
[Epilogue]
Back at the campsite, the rest of the partypace ATL crew had set up for the day. They'd only arrived back at the start that morning, having cut the route short by quite a bit. We celebrated with cold brews (root for me) and large pizzas. Camping that night seemed to be in order since although I felt good, I was in no mood to spend 7 hours driving back to Atlanta. I was in the mood for a shower though.
The day's ride: