I decided to do the Huracan this year as a tune up for the Divide. It seemed like a good beginner course to test my gear and my strategies for long distance touring off road. The route boasts less than 10% pavement over its 340+ mile length! Most of the ride is through national and state forests and some good central Florida swampland. It hits a surprising amount of singletrack, as well as the Florida Trail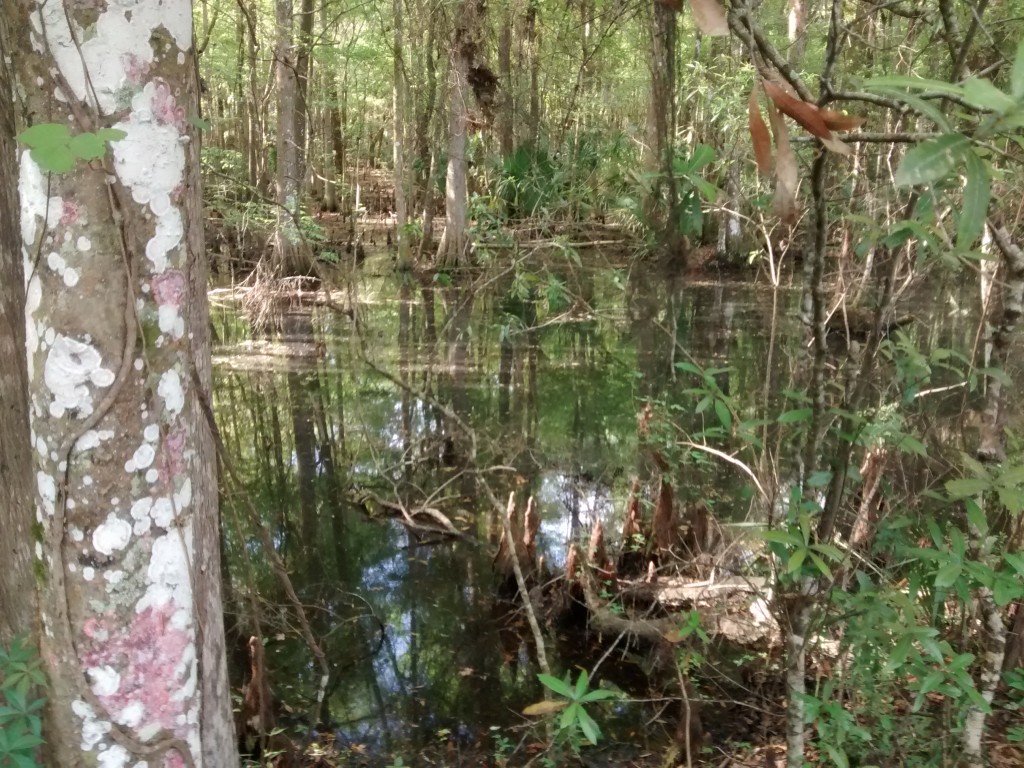 The weather in the weeks leading up to the event were rather wet and reports from riders along the course weren't painting a pretty picture when it came to rideability of certain sections. Fortunately, the weather broke and would turn out to be beautiful (if not a bit hot) for the actual race.
My strategy for the race changed from "get it done in two days" to the proverbial party pace when my partner decided to take the week to visit her mother in Colorado. I decided to hitch my wagon to a group of guys who were planning on taking no hurry, detouring for some of the sights, and possibly bringing home the Lanterne Rouge. Suddenly the race became a proper bikecamping trip!
I geeked out about gear a bit in the lead up, I ended up making some brackets for extra water bottle capacity (pitfalls of being short and not having a lot of space in your frame) and a little bag to hold my Spot tracker. This of course was to compliment the framebag I'd made a few weeks before.
Ultimately, I ended up bringing way more than I needed, and a lot that was justdown right frivolous (turns out, I don't do a lot of sketching when I'm trying to cover large chunks of miles in a day).
The mad dash to get everything packed and placed just right was cut to a halt when the alarm rang the day before the race. It was time to throw everything in the truck and head off for adventure!